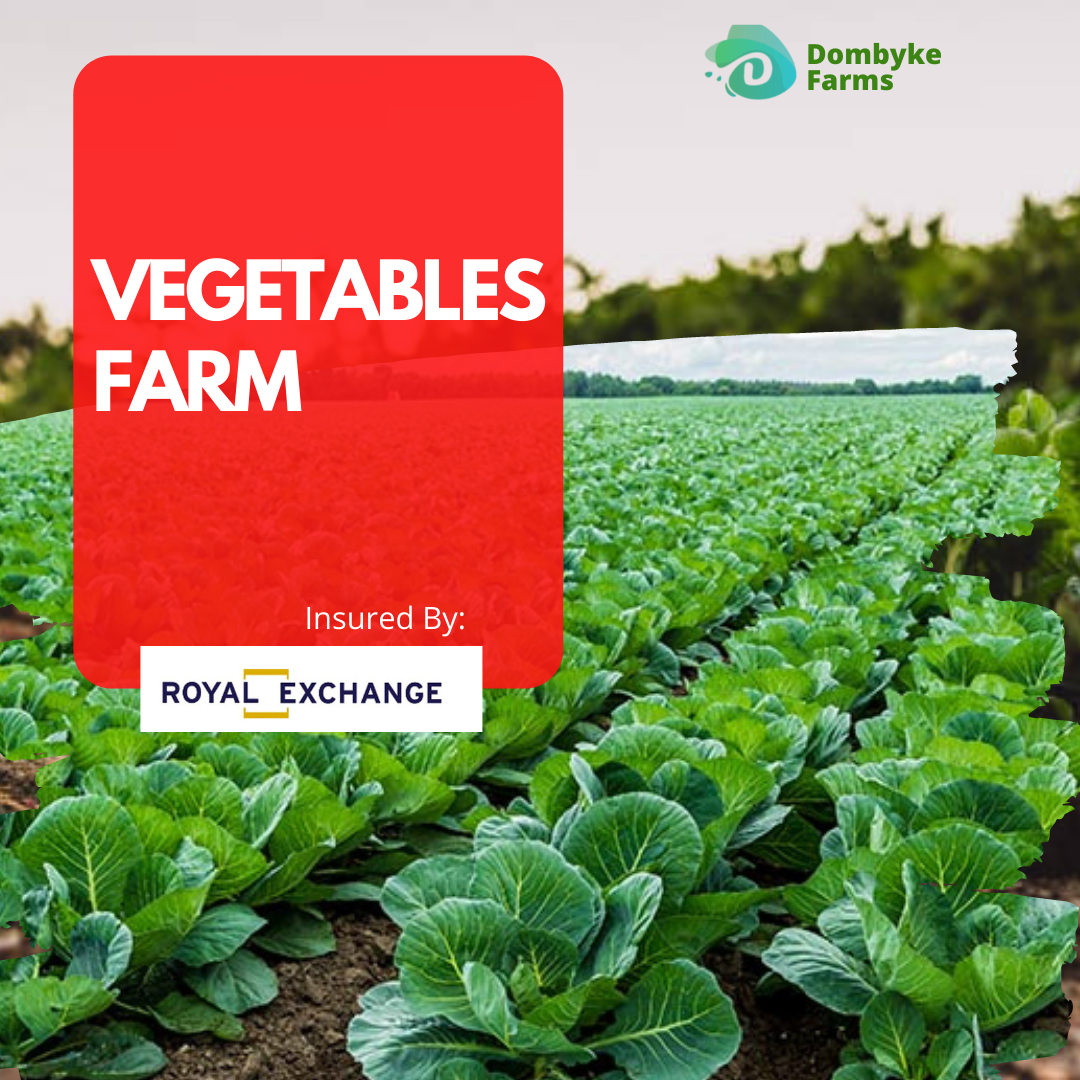 Farm Description
Dombyke Farms is involved in the production of various vegetables such as Cucumber, Ugu, Ewedu, Green, Shoko, Pepper (Habanero, Chilli and Tatashe), Tomatoes and Waterleaf.
Eating vegetables every day is important for health. They provide essential vitamins, minerals, and other nutrients, such as antioxidants and fiber. Research consistently shows that people who eat at least 5 servings of vegetables a day have the lowest risk of many diseases, including cancer and heart disease.
Partner with us in providing foods that will improve people's health by sponsoring at least a slot of vegetable farm.
Insured by Royal Exchange Plc
Vegetable Farm
Returns 17% in 7 Months
100 Units Available!
---
Number of Unit
*drag range to enter the number of farm units to see the Return on Investment
Sponsorship
₦
50,000
Return on Sponsorship (17%)
₦50,000
Total Payback*
₦80,000
*Subject to transaction cost at checkout.
Sponsorship and Return
You can sponsor as many Farms as you want. The more farms you sponsor, the more sustainable Nigeria will be in food production, the more employment you create and the more your Return on Investment (ROI)