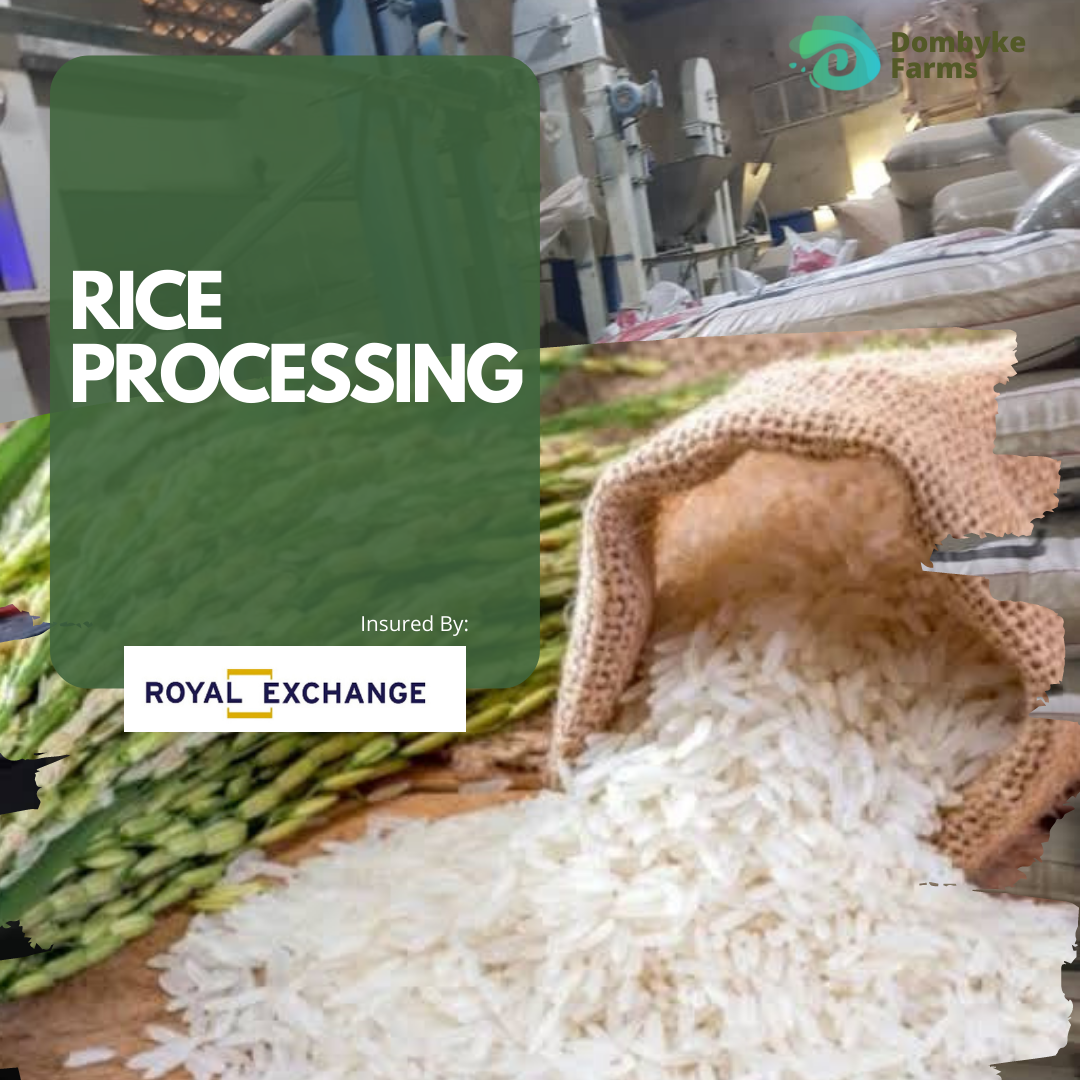 Farm Description
Rice is one of the major staple foods in Nigeria, consumed across all geo-political zones and socioeconomic classes in Nigeria. Only about 57% of the 6.7 million metric tonnes of rice consumed in Nigeria annually is locally produced, leading to a supply deficit of about 3 million metric tonnes.
With rapid growth in the country's population which is estimated at over 200 million, the demand for rice is increasing daily.
Nigerian rice produced from Faro 44 and 52 have better amylase content which gives a fulfilling feeling for your stomach. It is also healthier and have better taste, little ingredient is sufficient to cook and enjoy it.
Dombyke buys Rice Paddy from Farmers to process and sell. Our Candice® branded Rice is stone and chaff free and packed in 50kg, 25kg, 10kg, 5kg, 2kg and 1kg bags to ensure accessibility and affordability by every segment of the market.
Sponsor a slot in our Candice® Rice processing to promote local production of rice and ensure ready market for farmers' products.
Insured by Royal Exchange Plc
Rice Processing
Returns 21% in 9 Months
148 Units Available!
---
Number of Unit
*drag range to enter the number of farm units to see the Return on Investment
Sponsorship
₦
80,000
Return on Sponsorship (21%)
₦50,000
Total Payback*
₦80,000
*Subject to transaction cost at checkout.
Sponsorship and Return
You can sponsor as many Farms as you want. The more farms you sponsor, the more sustainable Nigeria will be in food production, the more employment you create and the more your Return on Investment (ROI)