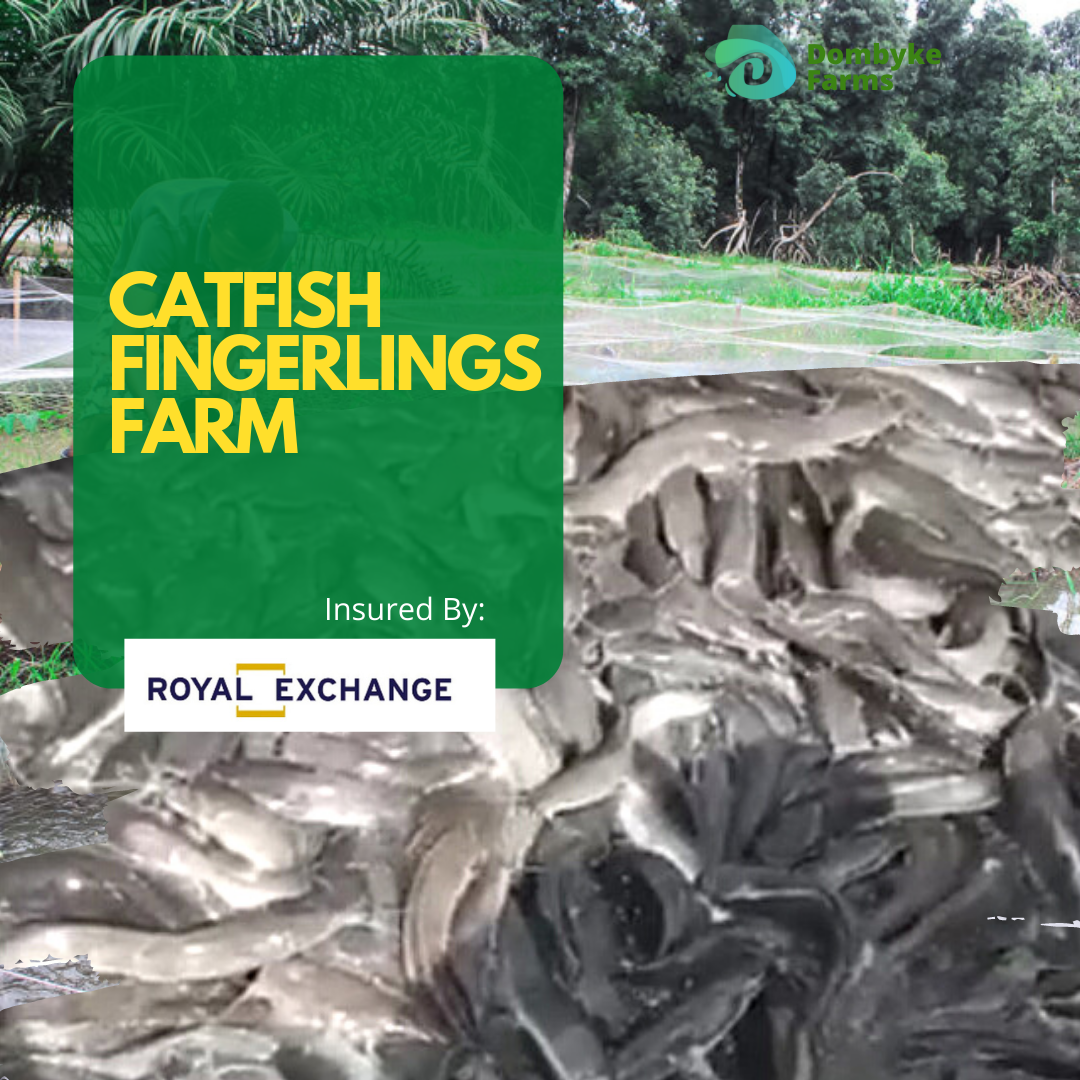 Farm Description
The bedrock of every successful grow out fish business is quality fish seed. If a farmer starts a cycle of Catfish production with diseased and slow growing fingerlings, he will definitely have issues in his production.
To ensure farmers get the right seed that will safeguard their investment and contribute to the food sustainability of the country, Dombyke Farms embarked in the production of quality, healthy, disease-free, high growth fish seeds.
By sponsoring at least a Catfish Fingerlings Farm slot, you will be part of the efforts in ensuring farmers get quality inputs as well as make Nigeria sustainable in healthy fish production.
Insured by Royal Exchange Plc
Catfish Fingerlings
Returns 26% in 9 Months
98 Units Available!
---
Number of Unit
*drag range to enter the number of farm units to see the Return on Investment
Sponsorship
₦
50,000
Return on Sponsorship (26%)
₦50,000
Total Payback*
₦80,000
*Subject to transaction cost at checkout.
Sponsorship and Return
You can sponsor as many Farms as you want. The more farms you sponsor, the more sustainable Nigeria will be in food production, the more employment you create and the more your Return on Investment (ROI)